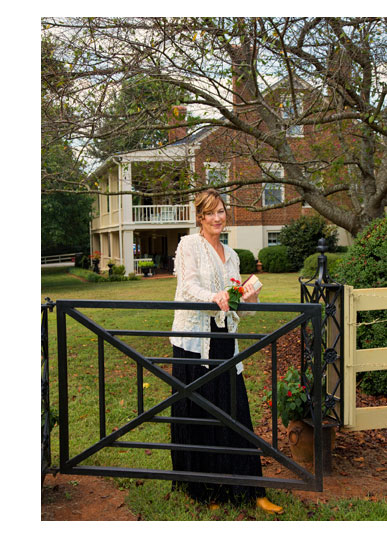 The winter of 2010 was long, cold and hard. It was the winter that I created NW Georgia Living. Not knowing anything about publishing made it a more daunting task. I vividly remember spending countless hours developing and revising the mock magazine, handwritten in pencil. I remember my son commenting on my "imaginary" magazine. I rarely left the house, being either on the phone or emailing. Thank God I had the perseverance to never give up! Asking advertisers to believe and invest in an unknown entity was truly the hardest part. When my family was into horses, I literally fell off my horse frequently when I was first learning to ride. My mom would yell, "Laura, get back on that horse!" And so I did. By the beginning of May, the first issue of NW Georgia Living was born.
What I lacked in knowledge of the publishing industry, I made up for in my years of experience reading various magazines from Vogue to Martha Stewart Living with some Psychology Today thrown in. I took a pinch of this and a dash of that and, voila, I made my own creation! Now, working with my senior editor, Ciara Mealer, NW Georgia Living has morphed into a much anticipated, must have magazine published six times a year.
NW Georgia Living is the definitive lifestyle magazine featuring articles about decorating, entertaining, reading, traveling, fashion, advice and more. Our writers are from NW Georgia and their articles are about their areas of expertise. Find out more about our fabulous current and past writers on our Contributors page.
NW Georgia Living constantly evolves and hopefully improves with each issue as we all should do with each chapter of our lives. We want NW Georgia Living magazine to be your favorite magazine; the one you snatch up at first sight and exclaim, "I love this magazine!"
Send us your thoughts, your recipes and your opinions. We want and need your input. Help us make NW Georgia Living the most read magazine in NW Georgia.
When life gets you down and others think you can't…just pick yourself up, dust off the dirt, pull up your bootstraps and get back on that horse!